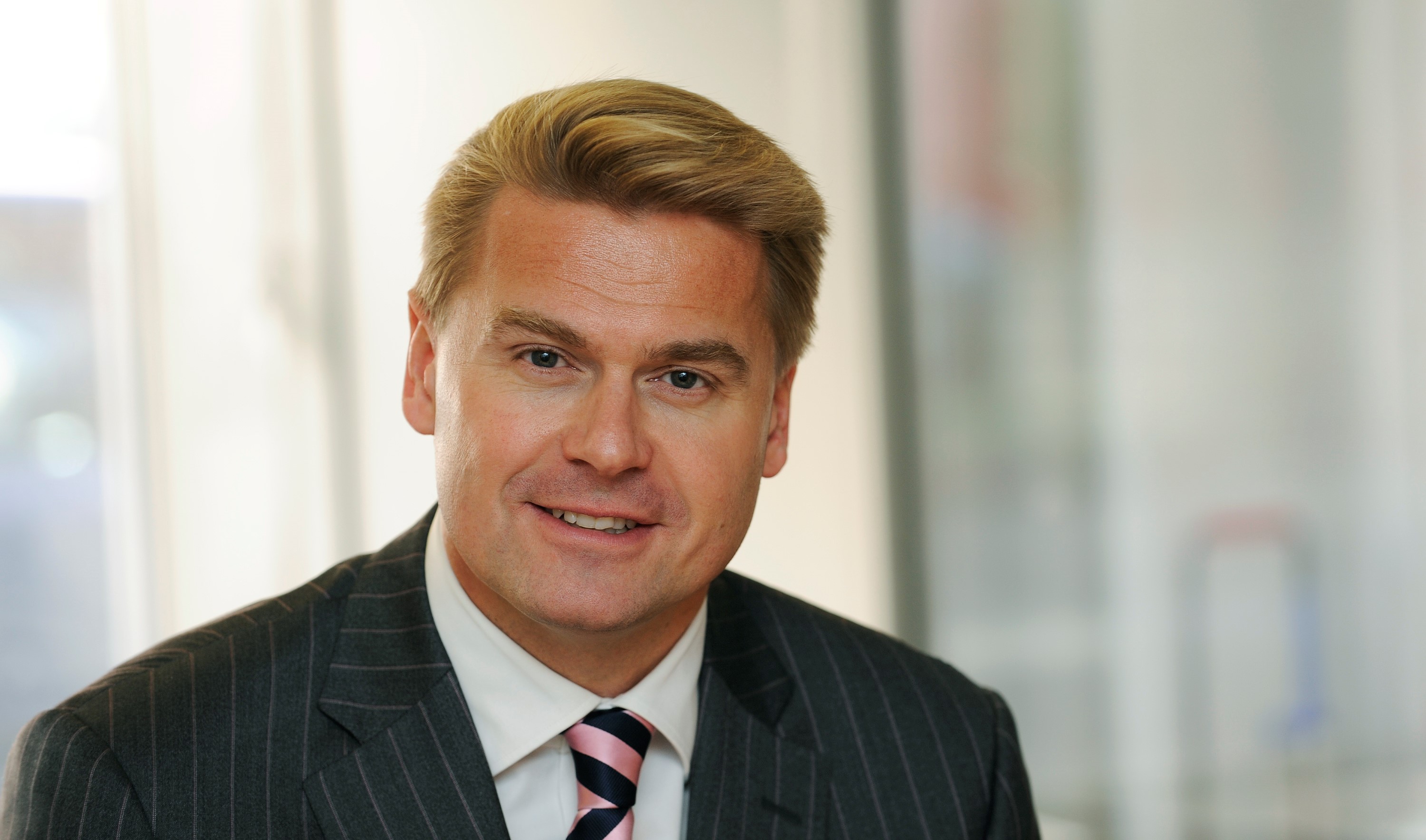 Mr. Jerker Gräsbeck (52) started his new job as Vice President, Marketing & Sales in October 2017. His background fits perfectly for the task, since he has extensive experience within the chemical industry and within sales and marketing as well. Gräsbeck has previously worked in management positions for companies such as Tamfelt, Witco/OSi Specialties, Bang & Bonomer and Hüls, and he is now enthusiastic about joining a smaller start-up.
"Nanol is a company with a very interesting technology and it has all the prerequisites for success. I'm very motivated to join a company where I have the opportunity to participate in building up something new and where I can see the effects of my own work," says Gräsbeck, who will also become a shareholder in Nanol in the near future.
Nanol is not completely new to Gräsbeck, since he worked with Nanol's founder Johan von Knorring previously during his career. Gräsbeck has in fact been pondering the opportunity to join Nanol for some time, and now he felt that the moment was right.
"I'm at a stage in my life right now that allows me to take some risk and try something exiting and new. I have always thought that you should change jobs when you feel you don't learn new things anymore."
When asked how Nanol will benefit from his skills, Gräsbeck mentions his ability to get things done.
"It's crucial for Nanol to put more efforts into sales, and I can contribute with a certain sales-oriented mindset. We need to gear up and show courage in order to find new customers and take the company to the next level."
Originally from Helsinki, Finland, Gräsbeck has previously worked abroad for several years. Prior to joining Nanol, he worked as an executive search consultant in Helsinki, recruiting bosses for industry.
"In that job I missed the international contacts and I also missed using my language skills and knowledge about different business cultures. I'm therefore truly looking forward to selling the Nanol additive globally."
In his spare time Gräsbeck enjoys playing ice hockey and other sports like tennis and floorball.
"I have to exercise a few times a week, otherwise I don't feel good either physically nor mentally. I also enjoy boating, hunting and spending time at my summer cottage in the archipelago."